© Copyright: Vishnuh-Genootschap
Vishnuh-Genootschap Suriname
Vishnuh-Genootschap Brazilië
Vishnuh-Genootschap De Nederlanden
© Bibliografie, fotografie en alle illustraties Vishnuh-Genootschap
Niets uit deze uitgave mag worden verveelvoudigd en/ of openbaar gemaakt middels druk, fotokopie, microfilm, of op welke andere wijze ook, zonder voorafgaande schriftelijke toestemming van de rechthebbenden.
All rights reserved. No part of this publication may be reproduced, stored in a retrieval system, or transmitted in any form by means, electronic, mechanical, photocopying, recording or otherwise, without the written permission of the publisher.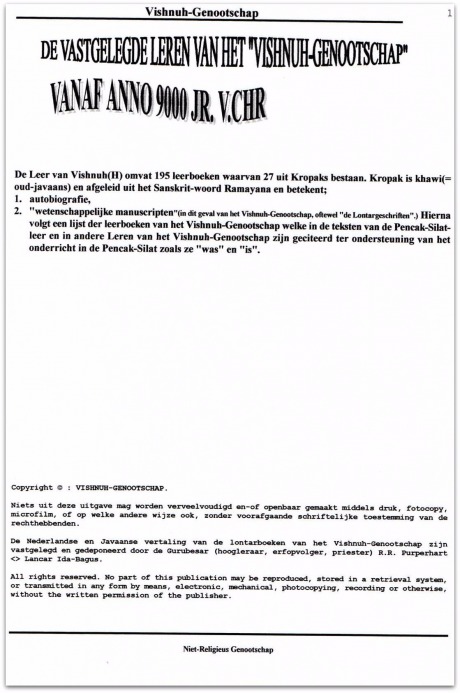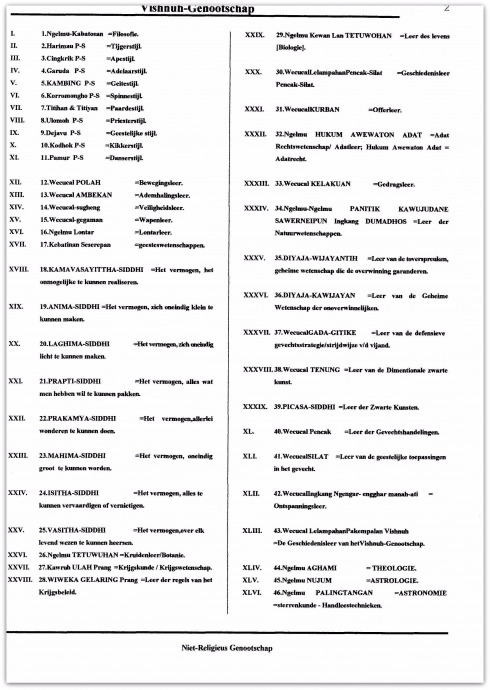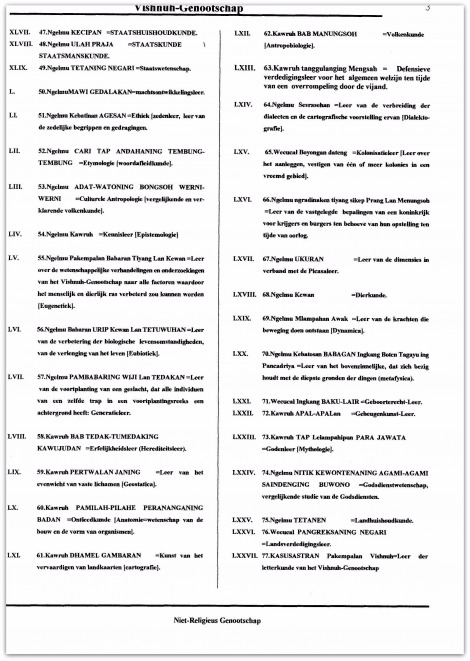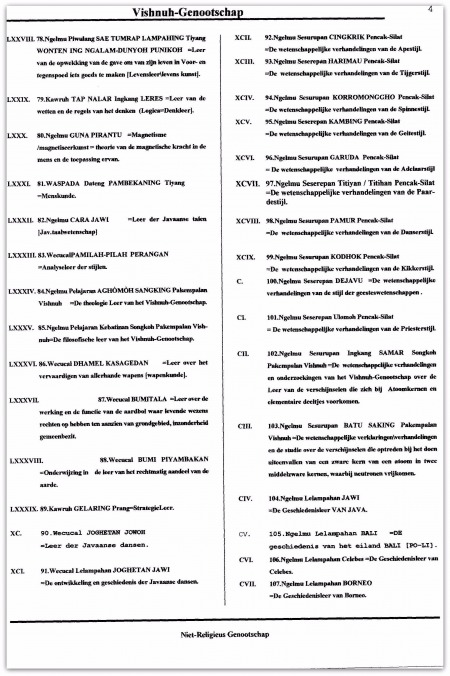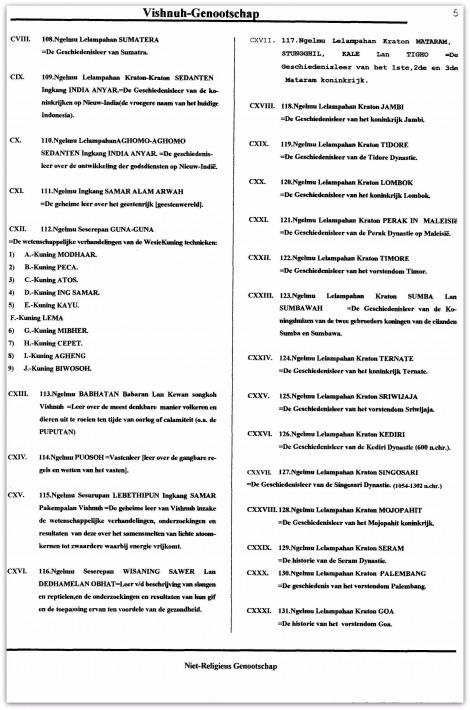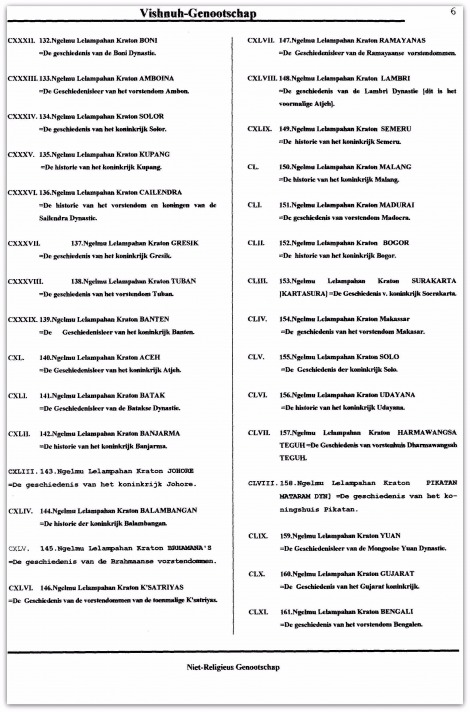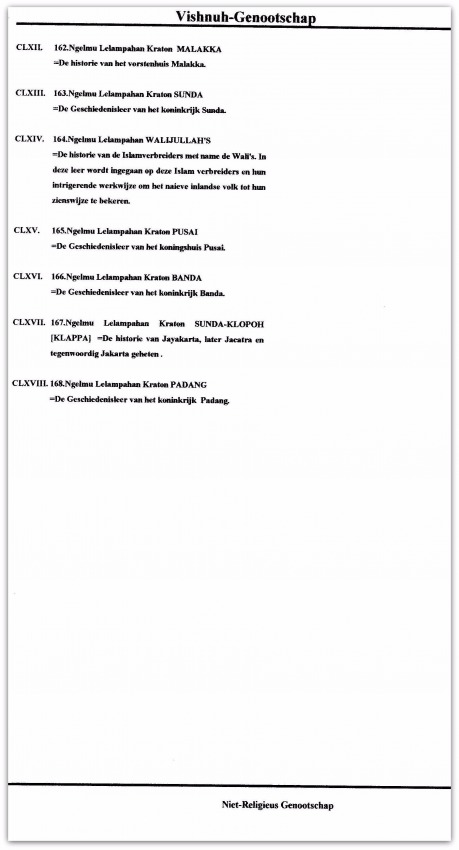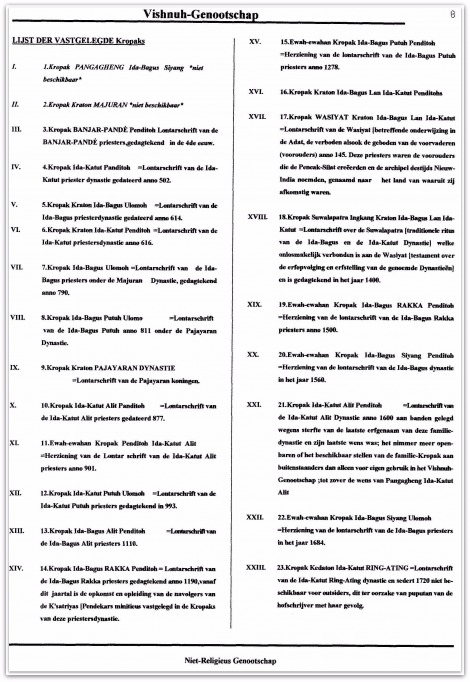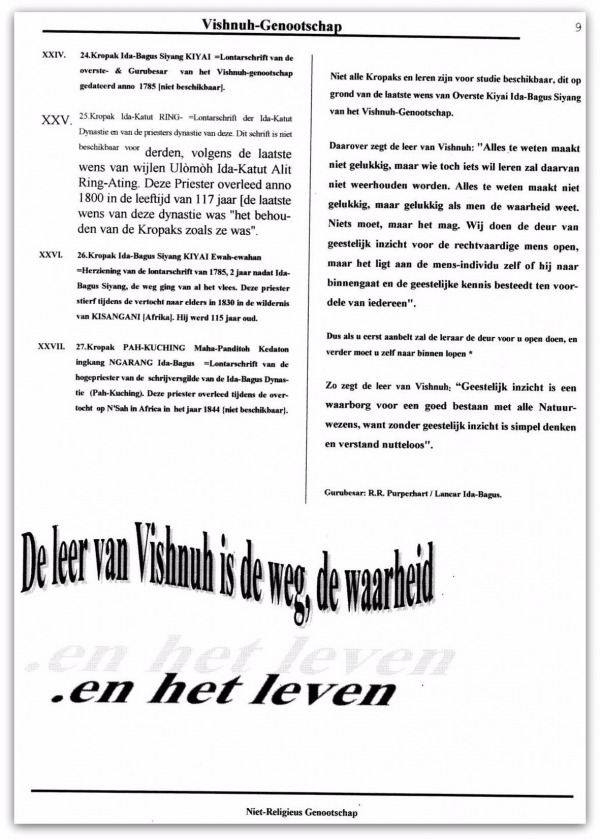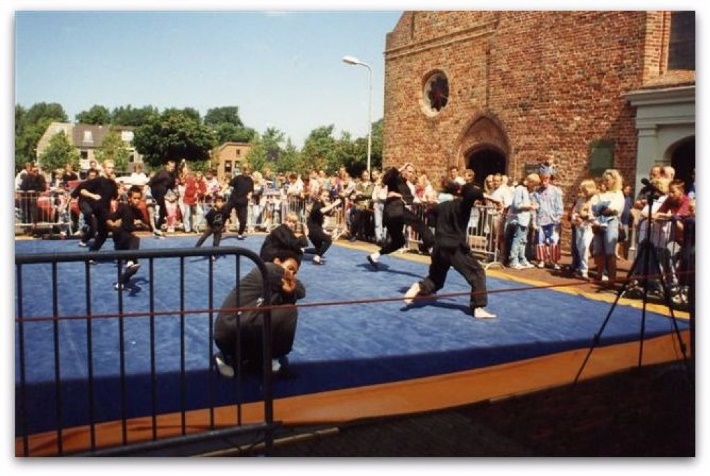 Niet alle Kropaks en leerboeken zijn voor studie beschikbaar, dit op grond
van de laatste wens van Overste Kiyai Ida-Bagus Siyang van het
Vishnuh-Genootschap.
Zo zegt de leer van Vish­nuh:
"Geeste­lijk inzicht is een waar­borg voor een goed bestaan met alle Natuur wezens, want zonder geeste­lijk inzicht is simpel denken en ver­stand nut­te­loos."
1.) "Alles te weten maakt niet geluk­kig, maar wie toch iets wil leren zal daar­van niet weer­hou­den worden, en gelukkig als men de waarheid weet;
2.) Niets moet, het mag. De deur van geestelijk inzicht staat open voor de rechtvaardi­ge mens en het ligt aan de mens/ het individu zelf of deze naar binnen gaat en de gees­te­lijke kennis besteedt ten voor­dele van ieder­een;
4.) Voor wie aanbelt zal de deur open gaan, maar verder moet men zelf naar binnen lopen."